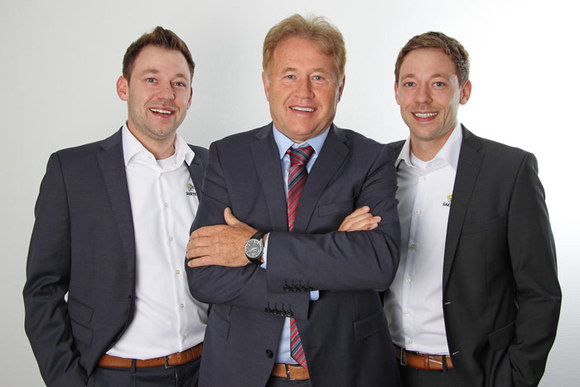 The SAERTEX family-owned company: generation change in the management
As a future-oriented step, SAERTEX CEO Bruno Lammers is passing the management of the world market leader in non-crimp fabrics and fiber-reinforced composites – a medium-sized family-owned business – on to his sons Klaus and Simon Lammers on July 1, 2016.
Company founder Bruno Lammers is going to make use of his expert knowledge in the area of R&D and innovations. At the same time, he will support his sons Klaus and Simon, who will now be additional managerial partners, in an advisory role.

Klaus Lammers is now responsible for Sales and Operations of the international SAERTEX group. His twin brother Simon is taking care of the areas of HR, Finances, Purchase and the management of SAERTEX' subsidiary, SAERTEX multiCom.

Furthermore, two experienced industrial managers were added to the management of the SAERTEX group: Waldemar Knodel (SAERTEX) and Andreas Temmen (SAERTEX multiCom).